3J-Series
Sankosha Gas Discharge Tubes (GDT) - Surge Arresters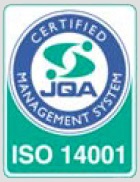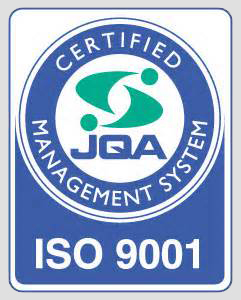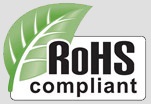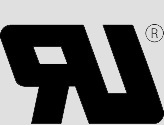 Applications:


Cable Telephony Products
Modems/Cable Modems
Broadband/CATV/Coaxial Protectors
xDSL Modems and Peripherals
Building Entry/Outside Plant
Transient Voltage Surge Suppression
Features:


UL 479B Recognized (File E140906)
Non-Radioactive
RoHS Compliant (100% Lead-Free)
ISO 9001 and ISO 14001 Certified
Low Capacitance ≤ 3.0pF(1)
High Insulation Resistance(2)
Part
Number
(Model J1)
Part
Number(3)
(Model J1F2)
DC Breakdown Voltage(4) (L1-E)(L2-E)
Impulse Breakdown Voltage
(L1-E)(L2-E)
DC Holdover Voltage(5)
Impulse Life (L1+L2-E)
(10/1000μs 400A)
Impulse Discharge Current (L1+L2-E)
(8/20μs)
AC Discharge Current (L1+L2-E)
(50Hz)

100V/s
100V/μs
1kV/μs
1 Time
10 Times(6)
9 Cycles
1 Time
1 Second
3J-1J1
3J-1J1F2
90V
≤ 700V
≤ 850V
≤ 52V
300 Times
20 kA
10 kA
130 A
10A, 10 Times
3J-2J1
3J-2J1F2
145V
≤ 700V
≤ 850V
≤ 52V
300 Times
20 kA
10 kA
130 A
10A, 10 Times
3YVJ-200J1F2
200V
≤ 500V
≤ 650V
≤ 135V
300 Times
20 kA
10 kA
130 A
10A, 10 Times
3J-3J1
3J-3J1F2
230V
≤ 500V
≤ 650V
≤ 135V
300 Times
20 kA
10 kA
130 A
10A, 10 Times
3J-4J1
3J-4J1F2
250V
≤ 500V
≤ 650V
≤ 135V
300 Times
20 kA
10 kA
130 A
10A, 10 Times
3YVJ-260J1
3YVJ-260J1F2
260V
≤ 500V
≤ 650V
≤ 135V
300 Times
20 kA
10 kA
130 A
10A, 10 Times
3J-5J1
3J-5J1F2
300V
≤ 600V
≤ 750V
≤ 135V
300 Times
20 kA
10 kA
130 A
10A, 10 Times
3J-6J1
3J-6J1F2
350V
≤ 600V
≤ 750V
≤ 150V
300 Times
20 kA
10 kA
130 A
10A, 10 Times
3J-7J1
3J-7J1F2
400V
≤ 700V
≤ 850V
≤ 150V
400 Times(7)
20 kA
10 kA
130 A
10A, 10 Times
3YVJ-550J1
3YVJ-550J1F2
550V
≤ 850V
≤ 1000V
≤ 150V
300 Times
20 kA
10 kA
130 A
10A, 10 Times


Notes:

Capacitance measured at 1 MHz for all 3J-Series parts is ≤ 3.0 pF
Insulation Resistance for all 3J-Series parts is ≥ 10,000 MΩ measured at:
DC 50V for the 3J-1 and 3J-2
DC 100V for the 3YVJ-200, 3J-3, 3J-4, 3YVJ-260, 3J-5, 3J-6, 3J-7 and 3YVJ-550
Failsafe device available as model J1F2.
DC Breakdown Voltage Ranges are:
± 20% for all 3J-Series parts except 3YVJ-200
± 25% for 3YVJ-200
DC Holdover Voltage measured in accordance with the ITU-T K.12 or the IEEE C62.31-1987 Test Circuit
5 times each polarity
Measured with 10/1000 µsec, 1000A impulse waveform
4.7 mm and 5.0 mm lead spacings are available on request.
Also available with radial leads (Model B). Contact us for more information.